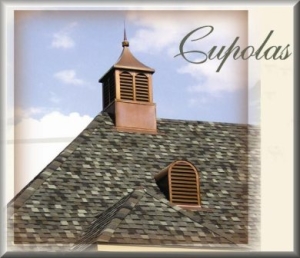 Our copper cupolas not only enhance the beauty of your home or business, but also provides the added benefit of saving on energy costs. The cupolas come in a variety of styles and can be customized to your specifications. We carry the bell top square copper cupola, the curve top square copper cupola, the bell top octagonal copper cupola, and the curve top octagonal copper cupola.
We also carry several styles of copper finials (copper spires). We offer the standard gem top copper finials, the classic bell design copper finials, and the turret gem top copper finials. For builders (or other interested parties), that have a minimum order of 12 finials, we will offer a unique and exclusive finial design, that will not be replicated or sold elsewhere.
One of our top selling products is our French Curve Copper Chimney Cap. We also offer the Hip Roof Copper Chimney Cap, which we have customized, per our customer needs, as seen on our Chimney Cap product page. For those in the market for chimney pots, we offer the octagonal and square based chimney pots with the optional rain cap.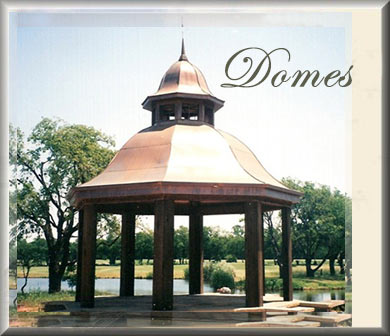 Copper domes have a long history of being utilized as the crowning jewel of any structure.  We would love to work with you not only on your custom copper dome needs, but any custom copper work as well.  No project is too big or too small.